Bumble Opinions: The best and the worst of the app where the girls are in charge
Bumble is a relatively new mobile application, just over three years old and spreading rapidly. Currently in 2019 Bumble has more than 55 million users, 46% of which are women. A rather high figure in contrast to other sites. What are the Bumble opinions? There are many different opinions, but I will analyse the most important aspects in a more objective way. On the other hand, if at the end you would like to see other applications similar to Bumble, you can see the list of the best applications to link for free.
7 Total Score
Women assume the leading role in Bumble, in which they are the ones who propose the contact and not the men. Bumble is an open dating site, which invites both people with aspirations for lasting relationships, and others who want something more temporary.
PROS
The chances of success amount to 60% at best.
The distribution of men and women is very even.
The price is affordable and on par with most dating sites.
Women are not attacked with hundreds of messages a day.
CONS
The search filter has become very limited.
She has earned a reputation as a 'feminist'.
User rating: 2.83 (6 votes)
At first glance, Bumble may look like a dating platform like any other, however, it retains a very interesting feature. An unexpected twist in the way it works and that is that the girls are the only ones who can take the first step towards contact.
Bumble has thought about this protocol because women on almost every other platform receive countless messages. Basically it is a way to give more control to the girls, therefore, if you are a man and you like to take the first step, maybe this Bumble for you. Bumble is comparable to another page where girls also take the lead: Get to know Be2 and our opinions.
How does Bumble work? Opinions
The most important thing is to know how to make contact and there are two ways. The first consists of a simple screen slide that can be to the left or to the right. If you are a girl and you are interested in making contact with someone, you must slide to the right on the person's profile. If the persons in question cross the slide (right and left) then there will be no way to contact them.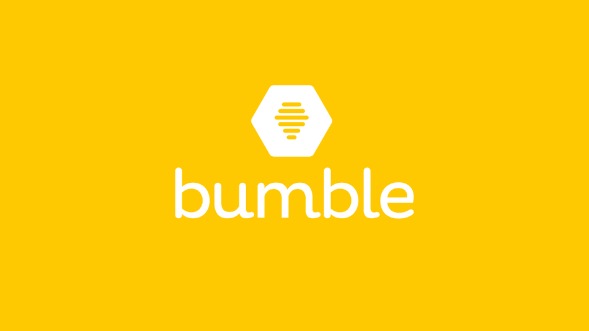 On the other hand, if both slide to the right, then a "connection" is established. Once this happens, you will now have 24 to start the conversation, otherwise this connection will be lost.
Bumble has voice and video calls, in addition to the traditional chat to exchange messages. For most users this is a useful tool because they are not forced to share their phone number at any time. In other words, it is a privacy tool and adds Bumble positive feedback.
The second way to try to produce a contact is through the SuperSwipes. If you have ever used Tinder, you could compare it to SuperLikes. It is not a guarantee of connection, however, it is a very clear and serious signal that you really want to contact that person.
And of course you should be because each of those SuperSwipes costs a coin, and this coin is worth 1.99 euros. In case you think you will use several of them, there are offers to buy more coins.
Subscription Price
How much does it cost to download the Bumble app and register? Zero. It is free. But as with all other dating sites, there are many functions and features that are only enabled by purchasing a paid subscription. If you really want to have an option to date, then sign up.
Bumble offers the Bumble Boost subscription, which in turn instantly enables the following features:
Rematch
It's just a chance to get back in touch with a past contact for an additional 24 hours.
BeeLine
This is a section to see the girls who are interested in contacting you. For that function it's worth paying the subscription fee because it will save you a lot of time and a connection is almost 100% guaranteed.
Busybee
A connection window has a duration of 24 hours, however, Busybee works as an extension of the life span of this window.
The price of these functionalities varies according to the subscription duration of your preference. It ranges from one week to six months:
8.99 euros: one week's subscription. This is a very short time, but it gives you enough time to try out the platform completely and find out if it's worth it.
24.99 euros: one month's subscription and about 12 euros in savings.
49.99 euros: three months of subscription and a 56% saving of the initial payment of one week.
79.99 euros: six months of subscription. This is the subscription most chosen by users to save 65%.
Clearly, it's not the cheapest platform of all, but it does have an average price. You can compare the price with Meetic, a relatively similar site.
Special features
It is the features that make the applications interesting and attractive for the user to get hooked. The potential of a dating platform is multiplied when used in the mobile version and Bumble takes full advantage of it.
Slide: The slide function plays the role of a "like". It is the fastest way to accept or reject a contact. When you both slide to the right, then the connection is created, but it will disappear after 24 hours. It is worth noting that this procedure is for heterosexuals only. Two people of the same sex can contact each other immediately.
Backtrack: It exists since 2015 and came as a solution to accidental slips. When a user slides to the left unintentionally, he can shake his cell phone to undo the slide. However, backtracks are not unlimited. In principle you only have three, but they are recharged every three hours. This is not the only option either. You can also recharge instantly by sharing the Bumble application on social networks, either from Twitter, Instagram or Facebook. (You can only share once a day).
Bookmarks: Bumble creates a special section to add to your favorite contacts and sort conversations.
Voice and video calls: Bumble includes video call features for users who initially do not want to share personal information such as phone number.
Bumble opinions: advantages and disadvantages
Good things first:
Whitney Wolfe, founder of Bumble, can be satisfied with the fact that the women in this application are not saturated with messages. Only they can initiate contact.
The percentage of contacts is over 50%. The chances of getting a date are good, about 60%.
The creation of the account is very simple and fast. In just a few minutes it will be ready to use.
The balance between the female and male population is fairly even, which favors contact between heterosexual couples.
The subscription price is average and offers several membership periods.
And then the bad:
A girl only has 24 hours to respond to a slip. Pretty short for many and reduces the chances of connection.
Filters on searches are extremely limited. It only has gender, age and location. Details about height, skin color or interests you won't find at Bumble. It's a big brown that everyone criticizes.
Conclusion
The best news is that Bumble is well accepted and continues to grow. More than a million girls take the first step to propose a connection. The chances of meeting someone are very high. Also, on average, a regular user is online about an hour and a half a day.
It is a fact that increases the Bumble positive opinions and interest. Of course, it is not for everyone, but despite being an application that is considered feminist, it seems that the kids don't care much as long as they get the goal and the results they are looking for.