Ourtime Subscription Price and Everything You Get in Return
Dating sites offer free subscription, but if you really want to enjoy the full services and have a real chance of flirting or getting a partner, it's essential to sign up for the paid subscription. More specific dating pages, such as those dedicated to adults over 50, are usually more expensive than traditional ones. How much does it cost to use this particular one? Discover Ourtime Price in this article and choose the subscription that best suits you.
Ourtime has become in a very short time the favorite site of many adults. Especially those who are looking for a partner, but can't find a site on traditional dating platforms. Ourtime is better suited for adults thanks to the tools and the audience that it has. The chances of finding the ideal person are very good, even more so when you choose a good subscription to opt for all the features that Ourtime has developed.
Try this site for free using the 3-day free trial. Sign up now in a very short time and you will surely see how lucky you are. Join Ourtime easily through the button below.
The problems of free subscription
Like most internet dating sites they offer a free registration to the platform to test it. It serves as a general sample of what the platform is. It teaches users the amazing features, the tentative profiles and the possibilities of flirting.
However, it is almost always a matter of looking and not touching to create the need and desire to use these additional services, which are also not a whim, but rather completely necessary. And as it could not be otherwise, what you want to bring extra is not free. You have to pay. Not that it is mandatory, but the restrictions on free subscription make the chances of flirting very low, bordering on nil.
If you are not sure at all because you need more detailed information about this platform, I recommend you to read right now our complete review about opinions and what we think about Ourtime.
Ourtime price: How much does it cost to subscribe?
At the moment a launching offer is available which is phenomenal and consists of a 30% reduction in the total cost of the subscription. It is a very good offer that leaves the rates as shown below:
6 Months subscription: 50.34 About 8.39 euros per month, which is a real bargain.
3 Months subscription: 48.27 I don't know about you, but the difference is minimal with the 6 month subscription.
Single monthly payment: 31.49 Euro. It would be nice to test how Ourtime works for a month.
For a site that is designed exclusively for the over-50s, it seems to me a pretty affordable price. More on this special launch offer. However, if you are not very convinced of the effectiveness and quality of Ourtime, you can also receive a 3-day 100% free trial.
Log in immediately to complete the secure registration, including the 3-day free trial, only through our link on the yellow button. Log in to Ourtime, choose your preferred subscription and get a partner in no time:
➜ Join Ourtime to get a partner!
Free Subscription Vs Paid Membership
There is a lot of information on the internet that users can use Ourtime for free, and although it is not false, (in fact, I have posted about Ourtime for free myself) it is not true that you can use all the tools. There are actually many restrictions.
The limitations with Ourtime free range from not being able to read all the messages you may receive, reply to them or freely contact any person who draws your attention to the search result.
Immediately after getting the paid membership of Ourtime users receive many other advantages, such as
Send unlimited messages to anyone who is of interest to you or calls your attention.
See all the details of a profile that interests you. In the free version you will only see some more general aspects. Now you have access to see from the profile photo, to the interests, tastes, measurements and biography that the user has entered.
All the advertising disappears immediately, leaving a friendlier screen and no obstacles that hinder navigation throughout the platform.
Availability to install the Ourtime application in the devices you want. (Tablets, mobiles, among others.)
As a free subscription user you can send a wink to any contact to let them know you are there. However, if someone sends you a wink it is impossible to know the sender. It will kill your curiosity and you will have to pay for the membership immediately to find out who sent you that wink.
Ourtime frequently publishes promotions for its subscribed members. They come in handy to take advantage of special prices and discounts on future membership extensions.
It is very timely to emphasize that each of these benefits and tools of Ourtime are unlimited until the time the subscription expires.
Ourtime Price: Payment methods
Ourtime's entire platform is designed to be simple and one aspect they have taken very good care of is the payment procedure and flexibility. It's a process that will only take a few minutes. It is really fast and easy for anyone.
How can I pay? All major credit cards are available: VISA, Mastercard, American Express, Diners Club and even the PayPal electronic wallet. So there are many options.
In this segment I must take this opportunity to give you all a warning so that you are aware. Subscriptions are renewed automatically. That is to say, once the time of the subscription you have purchased has passed, it will be renewed instantly. Therefore, if you do not want to continue on the platform, it is necessary to register in advance to avoid problems.
This is a point that arouses many conflicts and I wanted you all to be clear about this. If you have already tried other platforms, you will know that this is a recurrent behaviour on this type of website.
Anyway, remember that you have access to Ourtime for free for 3 days. Do you want to know how to do it? I explain it in our post about how to use Ourtime for 3 days (free).
Maximum security: reliability and confidentiality
One of the most important obstacles that a dating site like Ourtime can face is that users, being 50+ years old, tend to have more doubts and feel insecure when using their credit card online and making payments in general. However, Ourtime is supported by Meetic, another dating site that is a European flag and widely recognized as a secure platform with satisfied customers.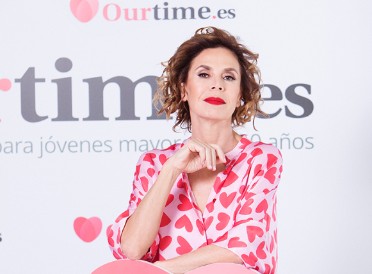 Ourtime protects the user's data at all times, from sending to receiving. In fact, the process is transparent, short and secure through the SSL protocol.
Inside Ourtime, you will only find verified users. Each one is checked one by one to ensure the security of the rest of the members. On the other hand, it also improves the experience on the site and the chances of achieving a successful meeting.
Become part of the most secure and reliable platform for dating over 50 years old today. Take advantage of the free registration by accessing through the button below.